Watermelon and Tomato Salad
Cool watermelon, juicy tomatoes, and fresh basil with balsamic vinegar come together to create a refreshing, light salad. There's no better way to use up your leftover watermelon.

Watermelon and Tomato Salad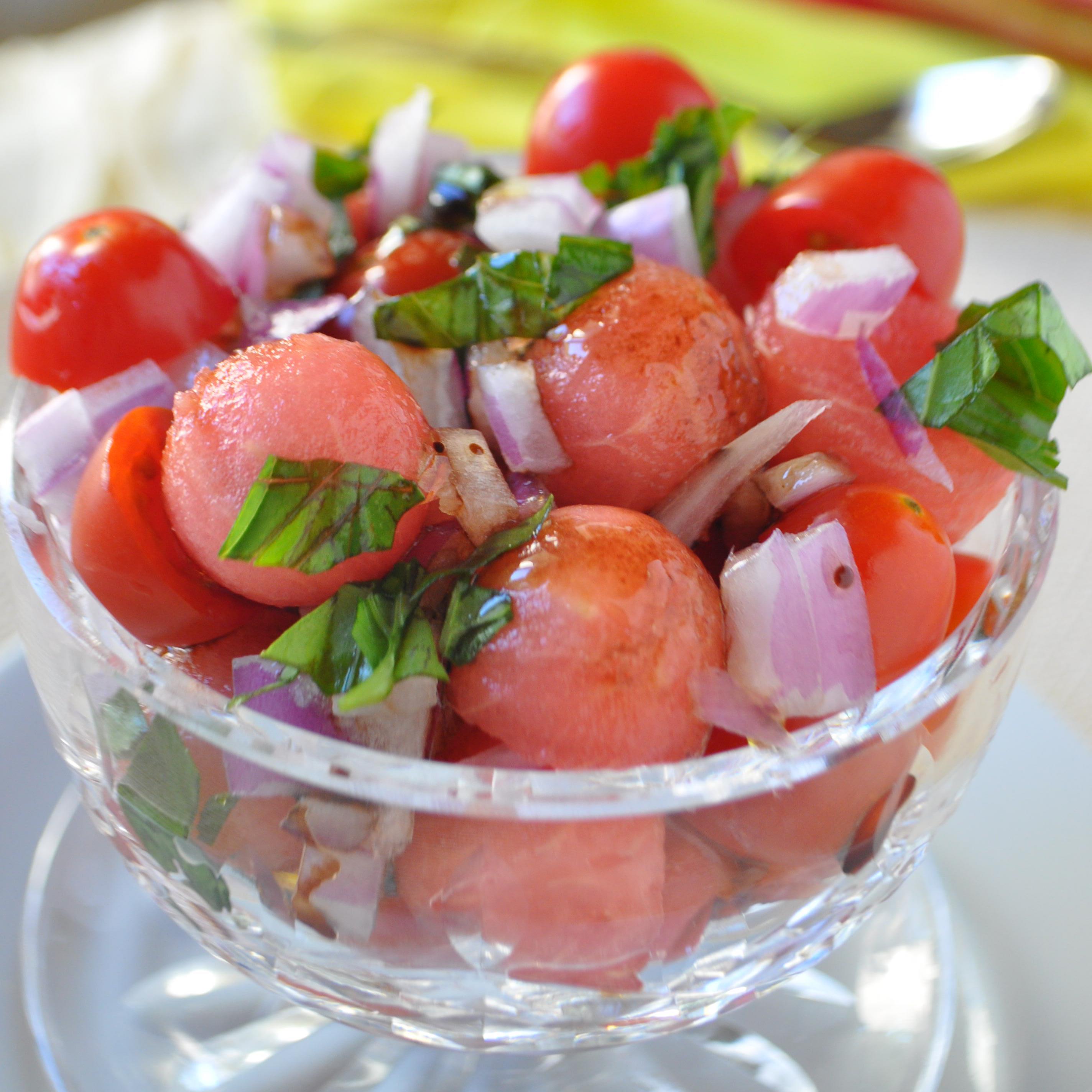 Ingredients
4 cups scooped out watermelon balls or chunks
½ cup chopped red onion
1 pint cherry tomatoes, halved
2 tablespoons fresh chopped basil
1 tablespoon olive oil
2 tablespoons balsamic vinegar
Salt to taste
Instructions
In bowl, combine watermelon, onion, tomatoes and basil. Whisk together oil and vinegar, toss with salad. Season to taste. Serve immediately or that day .
Nutrition Information
Serving size:
½ c.
Calories:
46
Fat:
2g
Saturated fat:
0g
Carbohydrates:
8g
Sugar:
6g
Sodium:
6g
Fiber:
1g
Protein:
1g
Nutrition Nugget: Though over 90% of a watermelon's weight is water, it is a great  of source of potassium, and Vitamins A and C. The olive oil used in the recipe is also a good source of Omega-3 fats.
Recipe from Holly Clegg's trim&TERRIFIC Eating Well to Fight Arthritis cookbook.