This fantastic shrimp dish goes well with French bread, to help soak up all that delicious sauce. It is also best served with angel hair pasta.
Lemon Herb Shrimp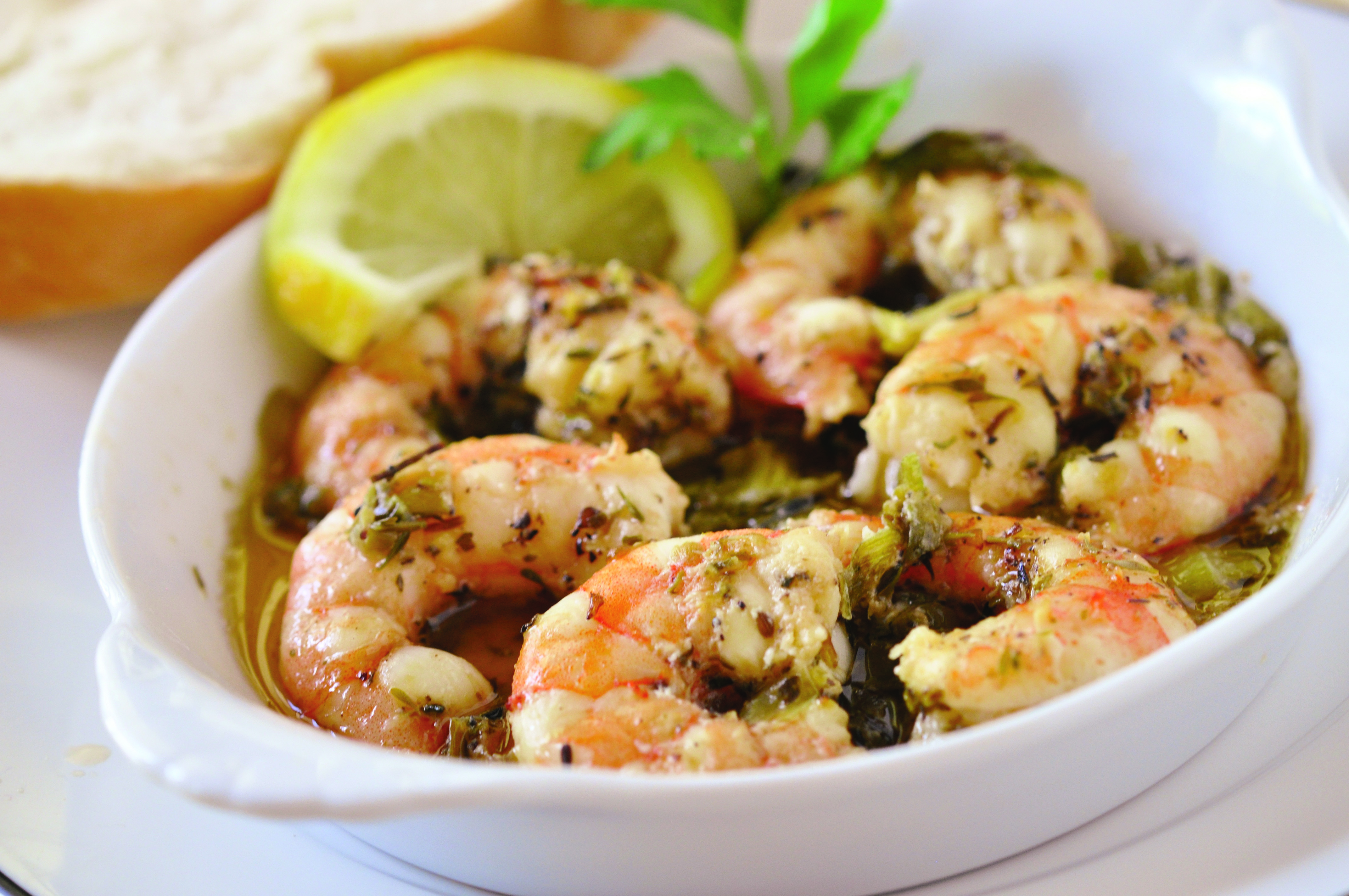 Ingredients
½ cup olive oil
2 teaspoons dried oregano leaves
2 teaspoons dried thyme leaves
½ cup pre-chopped green onion
¼ cup lemon juice
Salt and pepper
2 pounds peeled medium shrimp
Instructions
Combine all ingredients except shrimp in resealable plastic bag. Add shrimp, tossing to coat. Refrigerate one hour, time permitting.
Preheat oven 450°F. Place shrimp and marinade on foil lined baking pan. Bake 10 minutes (depending on shrimp size) or until shrimp are done and marinade bubbling. Serve shrimp with sauce.
Nutrition Information
Calories:
206
Carbohydrates:
3g
Sugar:
0g
Sodium:
257mg
Fiber:
1g
Protein:
16g
Cholesterol:
143mg
Health Tip: This dish has almost no sugar in it, so is ideal for someone with a high 
blood glucose level
, 
diabetes
, or 
prediabetes
.
Recipe from Holly Clegg's trim&TERRIFIC Eating Well to Fight Arthritis cookbook.