Chicken Muamba - Gabon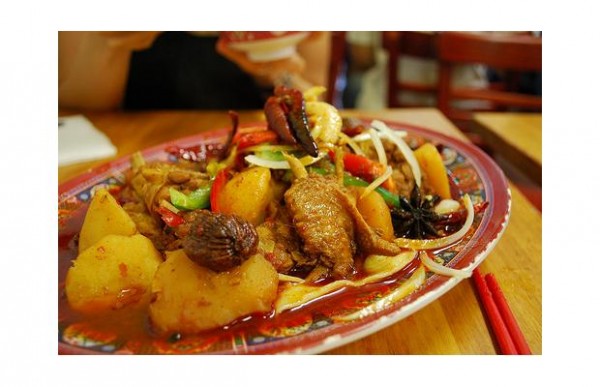 Ingredients
1 kg chicken thighs pieces (cut into serving-sized pieces)
½ butternut squash (sliced)
2 cups chopped tomatoes
1½ sliced okra
½ cup palm butter
1 cup chicken stock
1 cup chopped onions
Fresh juice from 1 lemon
6 cloves Minced garlic
¼ tsp freshly ground black pepper powder
Salt to taste
Instructions
• First of all marinate the chicken in garlic, lemon juice and salt for at least 30 minutes.
• Take a pot and put it on medium flame. Add palm oil, add chicken.
• Cook the chicken till it become tender.
• Slow down the heat; add onion, garlic, chili and tomatoes. Cook for 5 to 7 minutes and stir in between.
• Now add chicken stock and cook for 8 minutes. Add squash and again cook for more 5 to 7 minutes.
• Add okra and simmer for 3 more minutes or until okra is properly cooked.
• At last season with salt and freshly ground black pepper powder. Enjoy!!!
Nutrition Information
Calories:
530
Fat:
10.36
Saturated fat:
3.4 g
Carbohydrates:
34 g
Sugar:
11.3 g
Sodium:
500mg
Fiber:
6.4g
Protein:
28.7 g
Cholesterol:
80 mg