Curried Coconut Chicken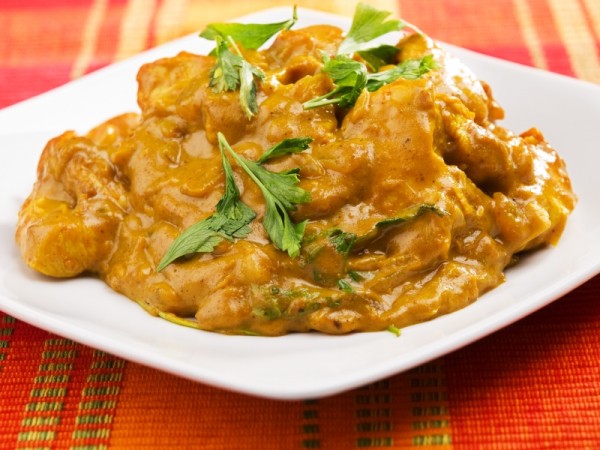 Ingredients
12 ounces boneless chicken breasts, cubed
1 teaspoon salt and pepper to taste
1 tablespoon sunflower oil
2 tablespoons curry powder
½ onion, thinly sliced
2 garlic cloves, crushed
4 ounce coconut milk
2 small tomatoes, chopped
½ cup tomato puree
Instructions
Season chicken breasts with salt and pepper and leave aside for 15 minutes.
Heat oil in a large saucepan over medium high and cook curry powder for 1 minute. Stir in onion and garlic and cook for 1 more minute. Add marinated chicken and toss to coat with the curry paste. Bring heat down to medium low and let chicken cook for 7-10 minutes until juices run clear.
Add tomatoes, coconut milk, tomato puree and stir to combine. Cover and let cook on low for 30-40 minutes, stirring occasionally.
Nutrition Information
Calories:
296
Fat:
17.2 g
Saturated fat:
8.2 g
Trans fat:
17.2 g
Carbohydrates:
9.7 g
Sugar:
4.3 g
Sodium:
90 mg
Fiber:
3.1 g
Protein:
26.8 g
Cholesterol:
76 mg